Our taxi vehicles available in Strasbourg
Discover the ranges of our cars in Strasbourg and its region
---
1-3 passenger sedan
The sedan car has a capacity ranging from 1 to 3 passengers with 3 possible pieces of luggage. For cabin suitcases, the trunk can accommodate up to 4. In this range, we have cars: Peugeot 508, Mercedes class C and E, Toyota Auris hybrid, Hyundai Ioniq...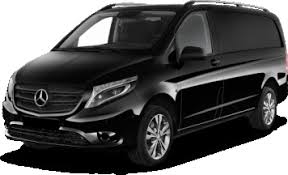 Van 3-7 passenger
Our van vehicles have a capacity of 7 passengers and 7 pieces of luggage (one piece of luggage for each passenger). For this range of cars, we have Mercedes class V, Opel, Viano, Renault and Ford.
Minibus 16-20 passengers
Minibuses can carry up to 19 passengers with one piece of luggage each. They are extra long and black or gray in color. These minibuses are comfortable and well suited for long-distance journeys.