Our taxi vehicles available in Strasbourg
Discover the ranges of our cars in Strasbourg and its region
---
1-3 passenger sedan
The sedan car has a capacity ranging from 1 to 3 passengers with 3 possible pieces of luggage. For cabin suitcases, the trunk can accommodate up to 4. In this range, we have cars: Peugeot 508, Mercedes class C and E, Toyota Auris hybrid, Hyundai Ioniq...
High-end 3-passenger sedan
A high-end 3-passenger sedan is a luxury vehicle with a focus on performance, comfort, and style. It typically features premium materials, advanced technology, and powerful engines. The sedan design offers ample legroom and headroom for up to three passengers. These cars are often used for executive travel, special occasions, and personal transportation. They are a symbol of status and sophistication.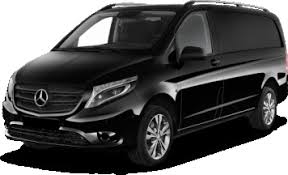 Van 3-7 passenger
Our van vehicles have a capacity of 7 passengers and 7 pieces of luggage (one piece of luggage for each passenger). For this range of cars, we have Mercedes class V, Opel, Viano, Renault and Ford.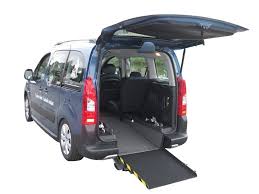 Car with a wheelchair ramp
A car with a wheelchair ramp is a vehicle that has been modified to allow wheelchair users to enter and exit the vehicle easily. The ramp is typically located at the rear of the vehicle and can be deployed and retracted electronically. The interior of the car is also modified to accommodate the wheelchair, with seats that can be folded or removed to create more space. These cars are commonly used by people with disabilities who require a wheelchair for mobility.
Minibus 16-20 passengers
Minibuses can carry up to 19 passengers with one piece of luggage each. They are extra long and black or gray in color. These minibuses are comfortable and well suited for long-distance journeys.
Coach for 50 passengers
A coach for 50 passengers is a large bus designed to transport a relatively large group of people. It typically features a spacious interior with comfortable seating arrangements and ample room for luggage storage. The coach may also include amenities such as air conditioning, a sound system, and on-board restroom facilities. These types of coaches are often used for group travel, such as for tours, school trips, and sporting events.